SWU Technical Coaches provide an enjoyable & inclusive experience. Ensuring that safety, organization, structure & enjoyment exist for both players and coaches.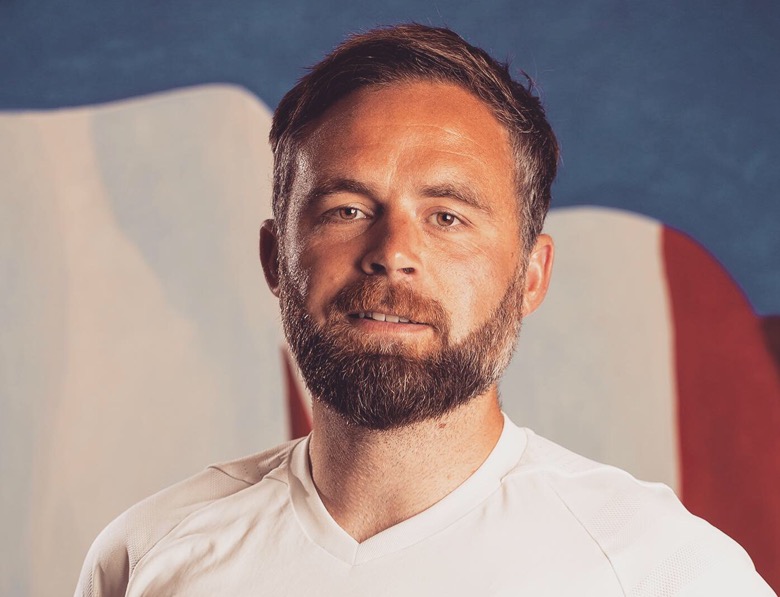 Chris McKaig is SWU Technical Director and some of his duties are delivering academies, mentoring coaches and Head coaching teams.
Chris started coaching in Scotland and has continued his coaching career in North America. He has coached with Calgary Villains, Vancouver Whitecaps, Mount Royal, Canadian REX, Alberta Boys Head Coach Summer games 2019 and Alberta Soccer Association. Formerly the Technical Director of Springbank Soccer, He is now is bringing his experience to SWU.
Chris has many Qualifications including Canada National B License, Canada Childrens' License, Alberta Provincial B license, NCCP Coach Developer, USSF F, E, D and C license and MA (Hons) Environmental Science. He is also currently studying his Canadian Youth License.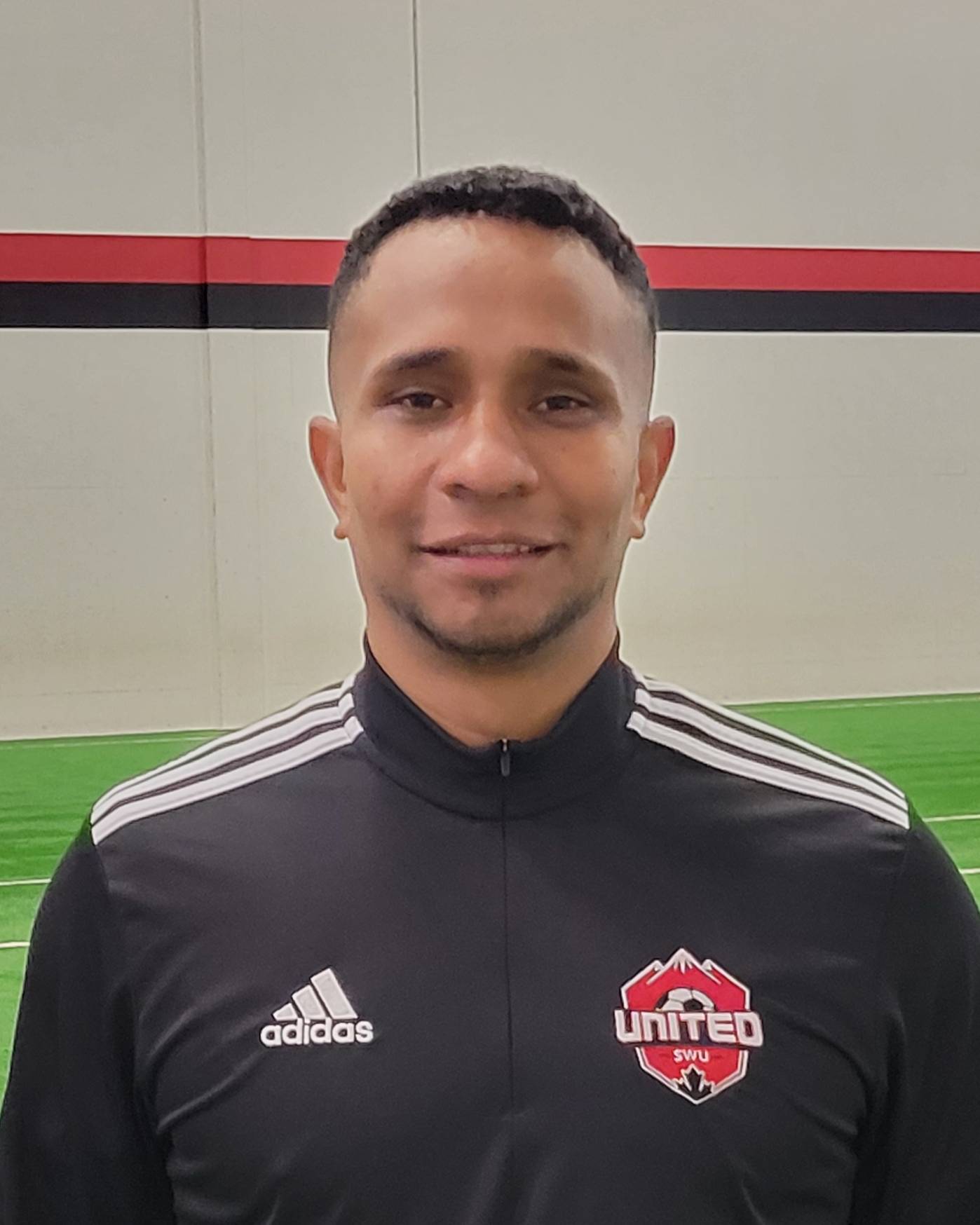 Manager of Developmental Training
Business Experience
Bachelor's degree in Computer Science with over 15 years of experience
Client Application Support (2011-2017)
Software Development (2008-2011)
Software Analyst (2006-2008)
Application Support (2003-2006)
IT Specialist (200-2003)
Soccer Experience
CSWU Grassroots Director (2017-Present)
Whitecaps Academy Centre Trainer (2018-Present)
CSWU Staff Coach and Academy Trainer (2014-2017)
Various youth teams Coach (2011-2014)
Canada Soccer Children's License (2019)
Soccer Community Coach LF Training (2108)
Provincial C License (2017)
Active Start (NCCP Community Stream) (2016)
Soccer for Life (NCCP Community Stream) (2016)
Learning to Train (NCCP Community Stream) (2016)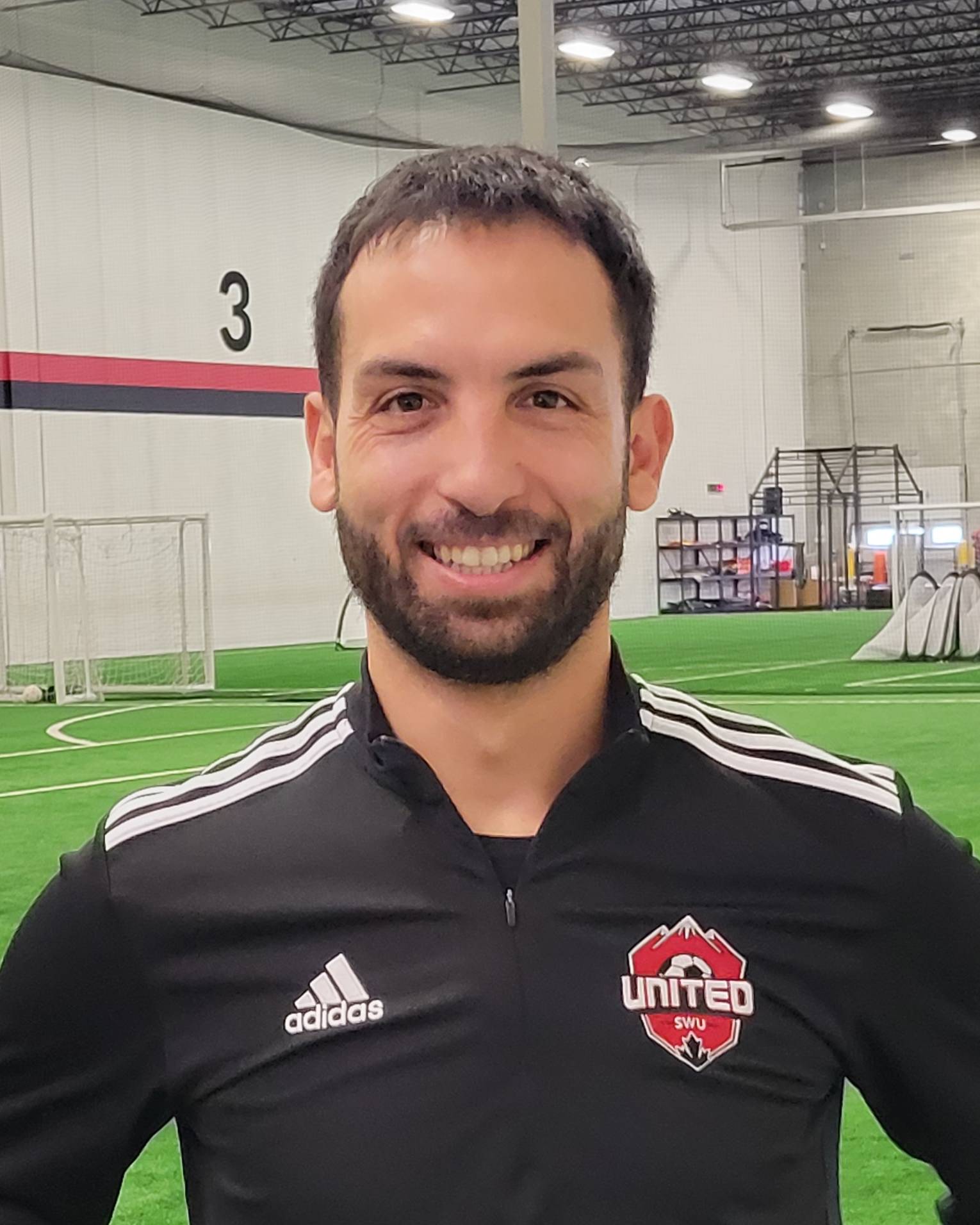 Manager of Performance Programming
Business Experience
Bachelor of Sport Management 2018
Soccer Experience
Calgary South West United Soccer
Alberta Youth Soccer League (AYSL) Lead (2021-Present)
SDS Serbia Technical Director (2018-2021)
UFEA A Coaching License (2018)
UFEA B Coaching License (2017)
Professional Player – played over 250 games in six different countries (2004-2018)
Barcelona Academy Calgary (2018-2019)
Various youth teams Coach (2018-2021)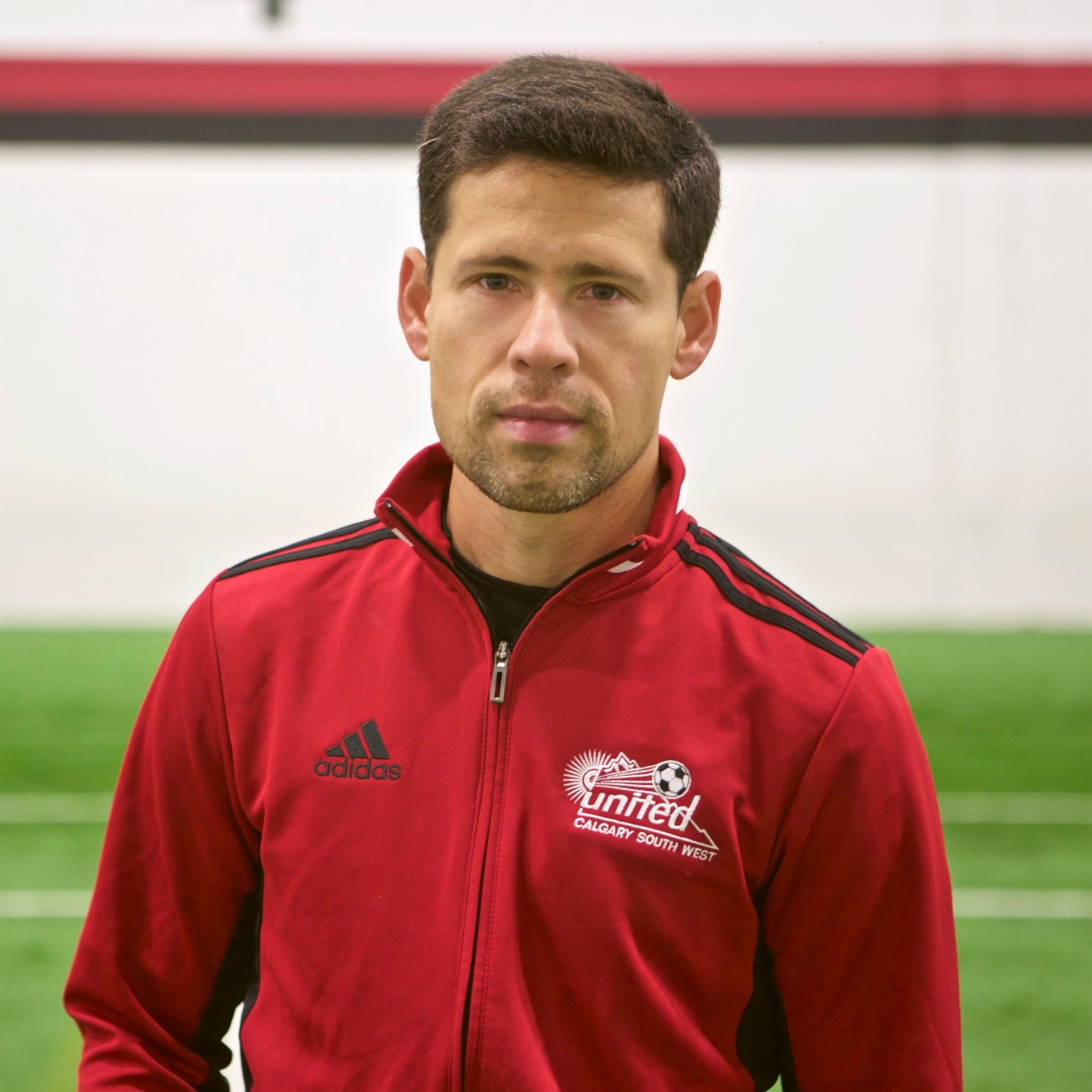 Lead Developmental Programming
Professional Experience
Private Personal Trainer – Soccer and Fitness (2002-2021)
World Health Calgary Personal Trainer (2016-2020)
Keep in Shape Gym Owner, Brazil (2013-2021)
Post-Graduation in Personalized Training, University of Camilo Castelo Branco, Fortaleza, CE, Brazil (2006-2008)
Bachelor's Degree in physical education, University of Fortaleza, Fortaleza, CE, Brazil (2001-2006)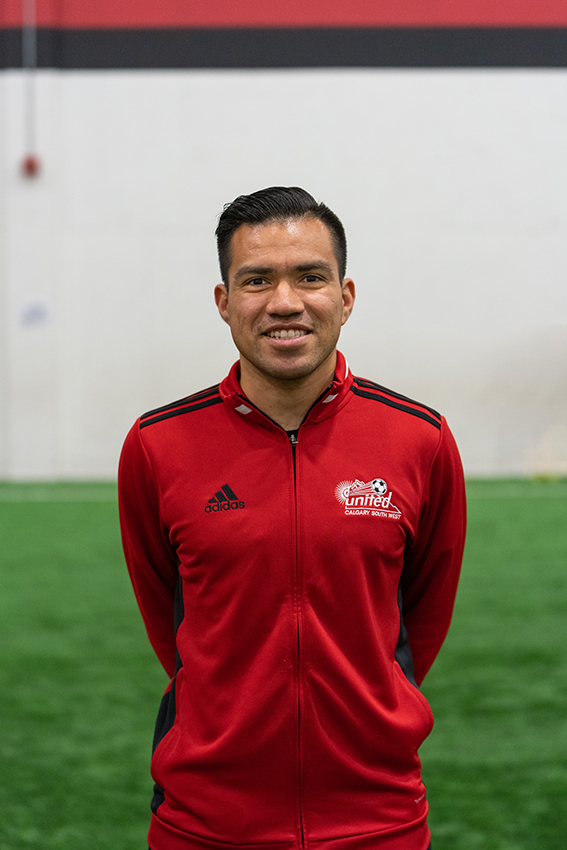 Jose is a professional soccer player for Cavalry FC and now joins the club on his coaching journey. He brings a fantastic playing pedigree and this experience at the highest level of professional soccer will allow our players to access every avenue of information within the club.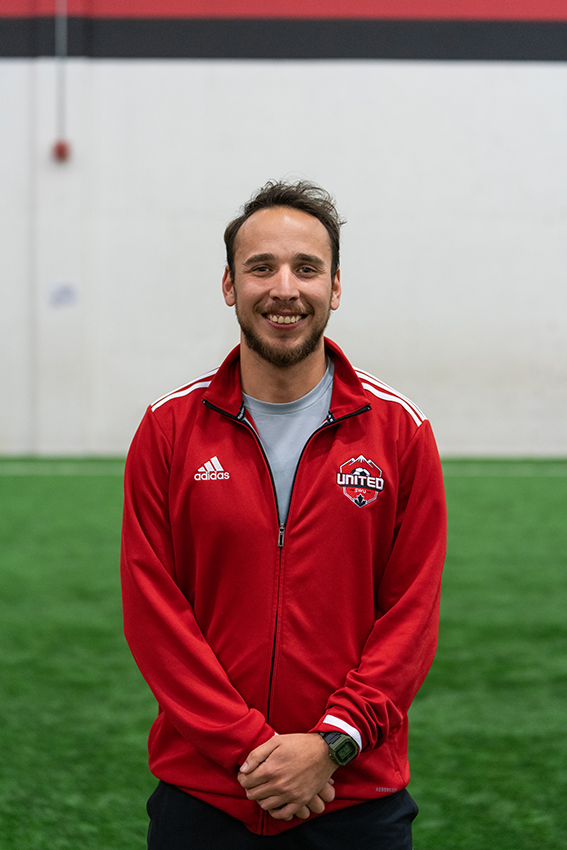 Jeff joins with a high reputation in the province at the grassroots ages and his individual technical development is a great addition to the club.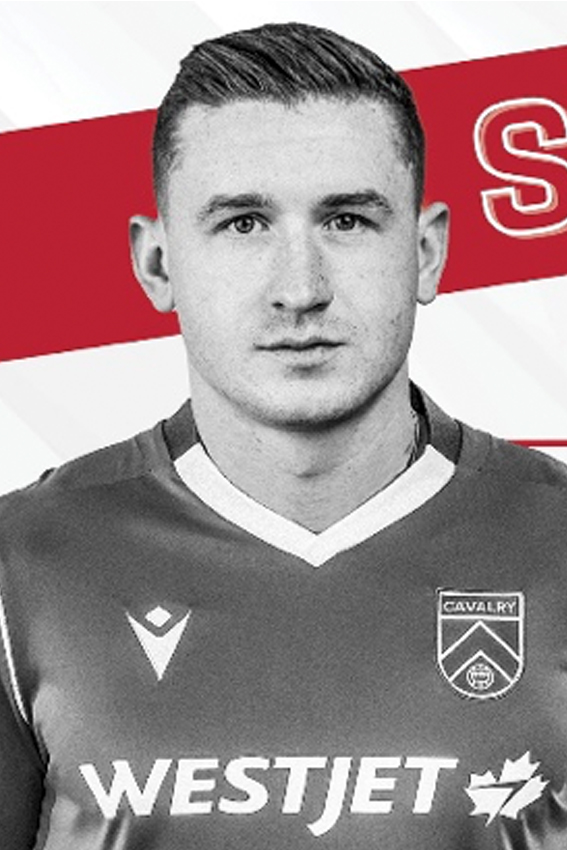 Fraser Aird
Fraser joins the SWU team with an extensive playing background. He's currently playing with Cavalry FC here in Calgary and has over 225 games at the professional level across leagues in Scotland, USA & Canada. In addition, Fraser has 8 international appearances for the Canadian men's National team.
"I'm very excited to step into the coaching world and give back to all the kids to help them achieve their individual goals, along with providing them with knowledge and advice on how to be an all-around better player"
"Every day is a school day, no days off. If you have improved 1% after every session and learned something you're becoming a better player"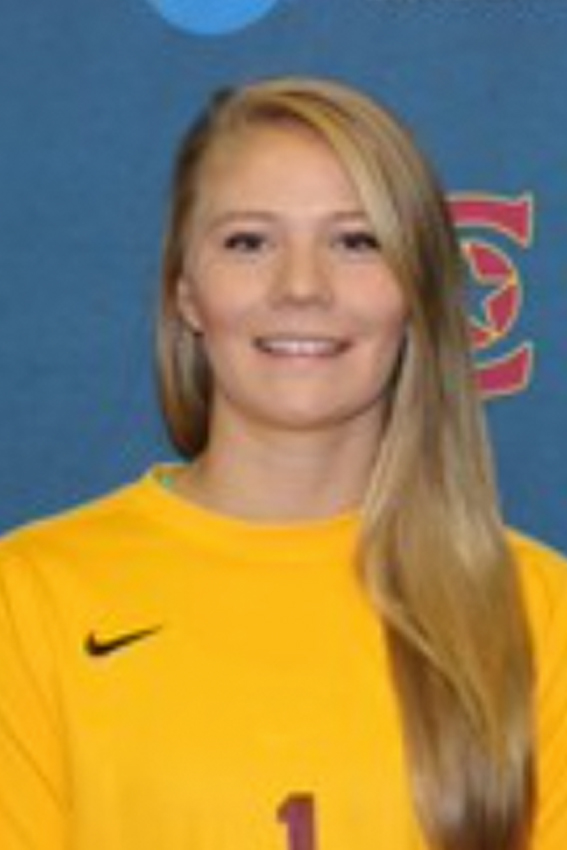 Jenn Poppe
Jenn has played in the Ontario Soccer Association for thirteen years and continued her playing career for a DII NCAA Women's Team. After graduating university, Jenn moved home to Ontario and began her coaching career at a local high school and college team. She then moved to Calgary and has been coaching grassroots soccer for over four years.  Jenn is passionate for the game and wants to share her knowledge and skills with future soccer players.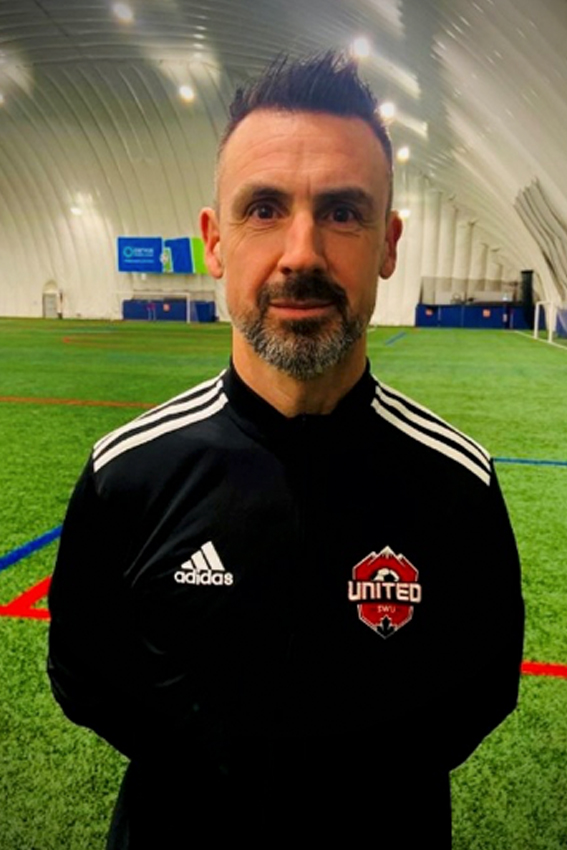 David Magrans
David Magrans is thrilled to join the SWU Team. David was a semi-professional player in Barcelona, Spain, with over 35 years of experience in soccer. David is an accomplished coach with a proven track record of success in coaching and player development. Coach David is an inspirational leader with advanced technical capabilities who embodies the values of respect, effort, ambition, teamwork, and humility.
"I am here to support athletes in reaching their full potential, share my passion and values, and instill a deep love for soccer in young athletes."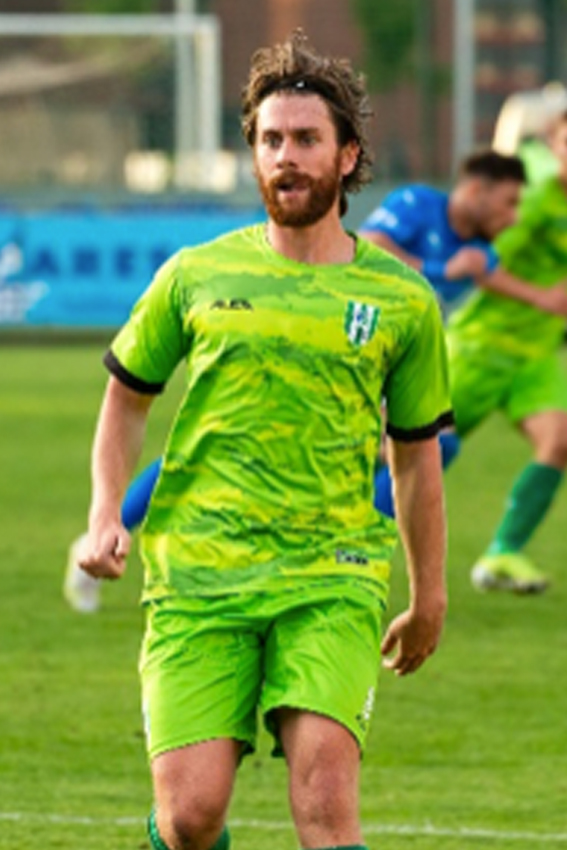 Frantisek (Frank) Myslivecek/span>
Frank joins SWU with an extensive playing background in the Czech Republic, playing over 3 years with SK Slavia Prague and making numerous appearances with the youth Czech National team. Frank holds his UEFA B License and has experience coaching in Prague. Frank shares a passion for the game, and we are excited to have him share some of his experiences with our players.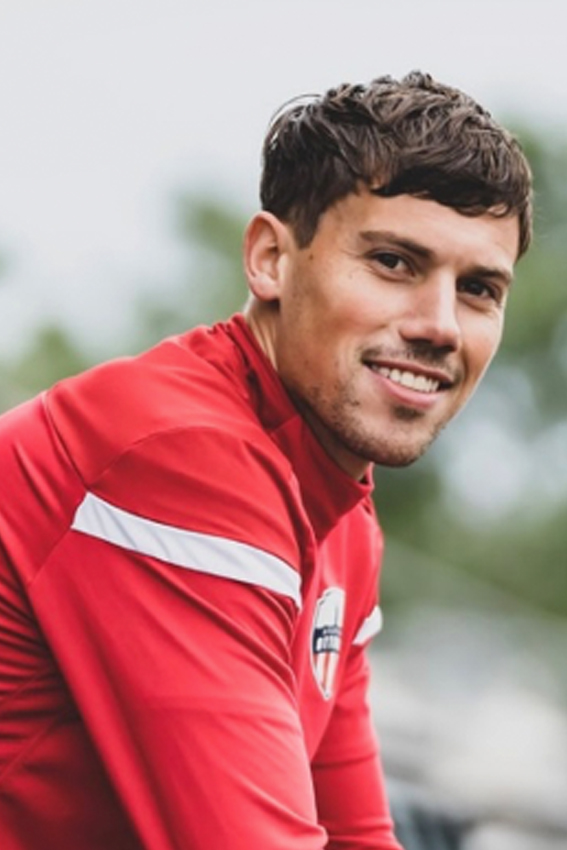 Ben Fisk
Ben is a midfielder for Cavalry FC with over 10 years experience playing professionally in Spain, Ireland, the United States, and now back at home in the Canadian Premier League. He has also represented Canada internationally at the U20 and U23 levels, as well as two caps for the senior men's national team.