SWU has partnered with the Proactive Team within the same facility to provide the best care for our players.
Athlete Injury Centre – Athletes invest countless hours to be their best, stay active, and keep moving.
Our Athlete Injury Centre helps ensure they do so.
Proactive Health supplies chiropractors, physiotherapists, massage therapists and sports medicine care. The goal is to work with all the athletes to prevent injury or diagnose and rehabilitate injury. For those players that are trying to take it to a more competitive level, we focus on biomechanics and optimize motion to enhance performance.
We are here for you!
At PHG, we pride ourselves in giving the best care possible to everyone who walks through our doors.
Whether you are an elite athlete, a weekend warrior, or a desk jockey, our team thrives to help you create a life full of possibilities.
For kids, activity is crucially for physical and mental development. Our passion is to getting kids moving and participating in the sport they love.

Book Your Appointment Today!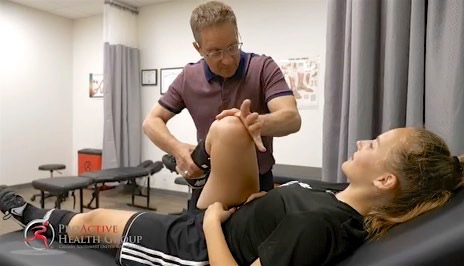 CSWU and Pro-Active Health have partnered up for your optimal health and benefits.
✔Pro-Active Health Group: information on what to do about sports injuries, prevention, and tips.
⭐Video 1: Access to Health Care, How, When and Where to get care.
⭐Video 2: What really are Fractures, Care & Prevention
⭐Video 3: Functional Movement, and Why
⭐Video 4: Sprains & Strains, Prevention & Care
⭐Video 5: All about those painful Shine Splint
you can also book a physical sports assessment🏃‍♂️ or treatment easily book online at https://proactivehealthgroupcswu.janeapp.com/
All CSWU members have access to Pro-Active Health Group